My Microblading Experience
Y'ALL. I finally cut some serious time off my beauty routine and I couldn't be happier!
You might've seen on my Instagram or YouTube channel (if you're not subscribed...ahem, go subscribe), that I got my eyebrows microbladed!
Before & After
If you haven't heard of microblading, it's essentially an eyebrow tattoo. But like, the cool eyebrow tattoo, not the crazy 90s eyebrow tattoos. No offense.
I hadn't really considered doing microblading for a while because I naturally have full eyebrows. They grow like crazy, and I've been maintaining them through threading every few weeks. BUT, I was seeing tons of photos and videos of others who had full brows like me and were perfecting them juuuust a bit through some microblading.
4 days later, nothing used to fill in.
I'm PICKY when it comes to my eyebrows. And you should be too! Hell, be picky when it comes to anything you're doing for yourself. But I had to go to someone who I trusted for this, and I knew I had to go to Aesthetic Line.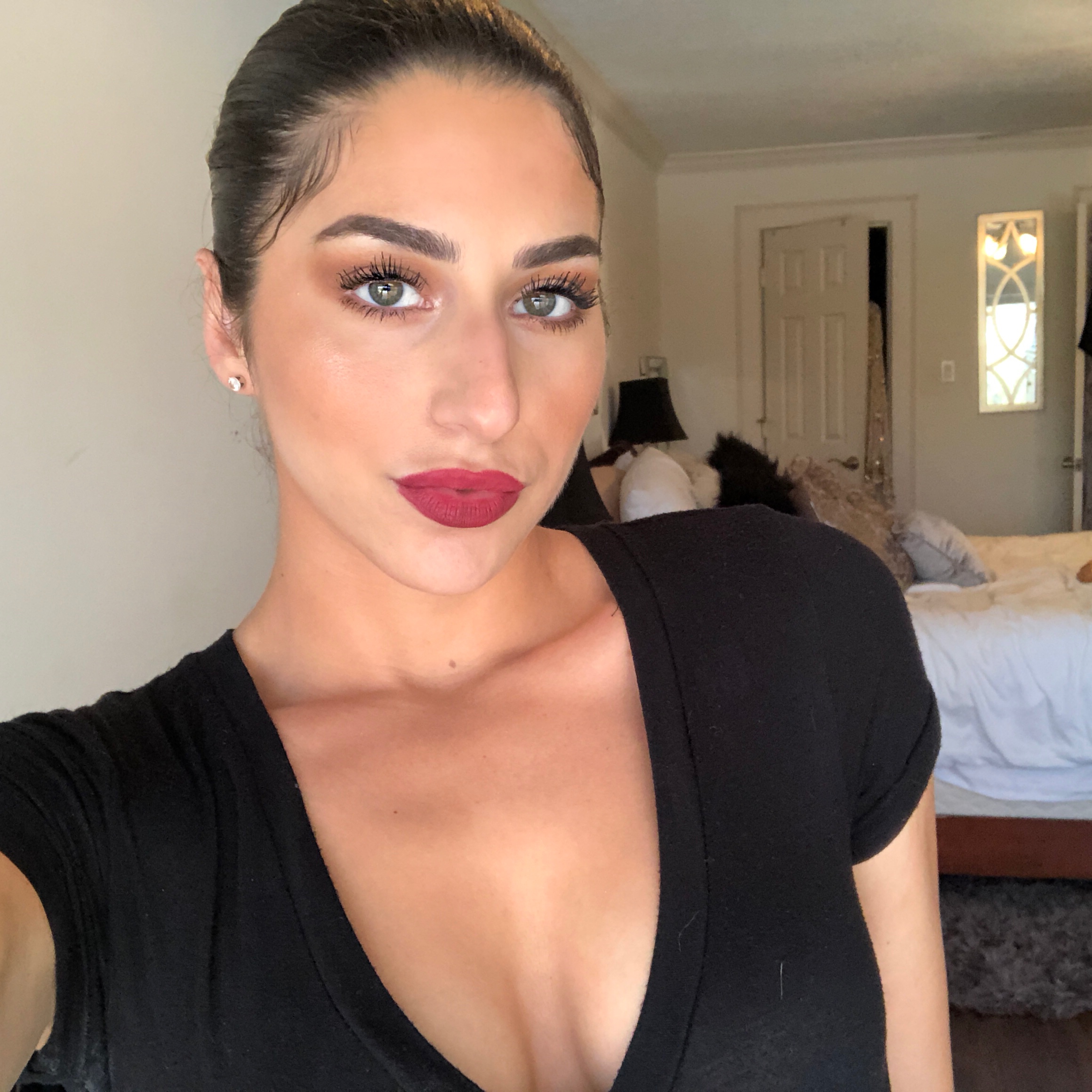 6 days after with makeup (nothing on my brows!(
To answer a few of the most commonly asked questions I received:
No, it doesn't hurt. They numb you and leave it on for long enough + reapply before moving onto the next eyebrow.
You do have to go back for a 2nd round 5 weeks after your initial appointment!
They can reshape your brows or keep their natural shape - Bring pictures!
I was super nervous that I'd look a little crazy after, but I love the finished look! Even immediately after, I was out and about at an event taking pics.
If you have thinner eyebrows/want more done than I did, it may be a bit longer of a healing process, but Ingrid is such a pro and knows what she's doing -- So there's really nothing to worry about.
Ah, another main thing, you can't workout or sweat for 5 days! Keep that in mind when scheduling if you're looking to get this done or book an appointment!
Watch my YouTube video documenting the entire microblading experience with Aesthetic Line -- It'll give you a better idea of the process, how it looks, how it's done, and you can see the immediate results!